Camvillia Resort
Bar - Cafe
POOL BAR over the Messinian blue
Camvillia Pool Bar area: or the balcony with a view to the Messinian Sea..
A location with 360° view of a stunning Mediterranean landscape, which alternates the castle of Koroni, large sailing boats and the traditional local settlements in the olive trees and their vineyards.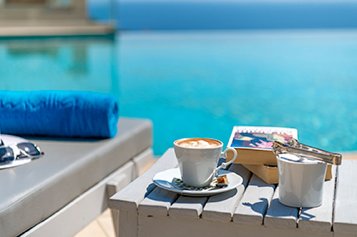 Cool cocktails
Wide variety of local wines
Aperitifs made with fresh local products
Camvillia Pool Bar
An open door to the Messinian gulf that offers such generous beauty and has the great advantage of enchanting visitors without even trying.
Cool cocktails, a variety of local wines and an assortment of aperitifs made with fresh local products.
We invite guests to enjoy them in a place of high architectural design with strong influences from the country aesthetics in a background of the Greek blue