Camvillia Resort
Restaurant
AELIA RESTAURANT…the place where the senses bow to the eerie beauty of nature!
In the facilities of an architectural diamond, designed according to the principle of harmonious coexistence of man with nature, the restaurant space stands out located at the highest point of the complex. The decorated, with the signature of country aesthetics, hall, welcomes the lovers of taste leading them to the open balcony of the Messinian Gulf. The dominance of the green element from the fertile olive groves as well as the purple lace from the blooming Bougainvillea frame an absolute backdrop for the journey of taste through the unique local ingredients and the lost gastronomic traditions of this wild land.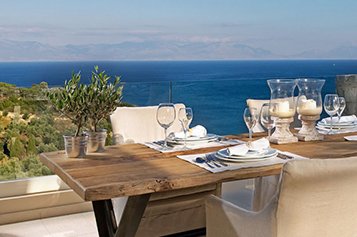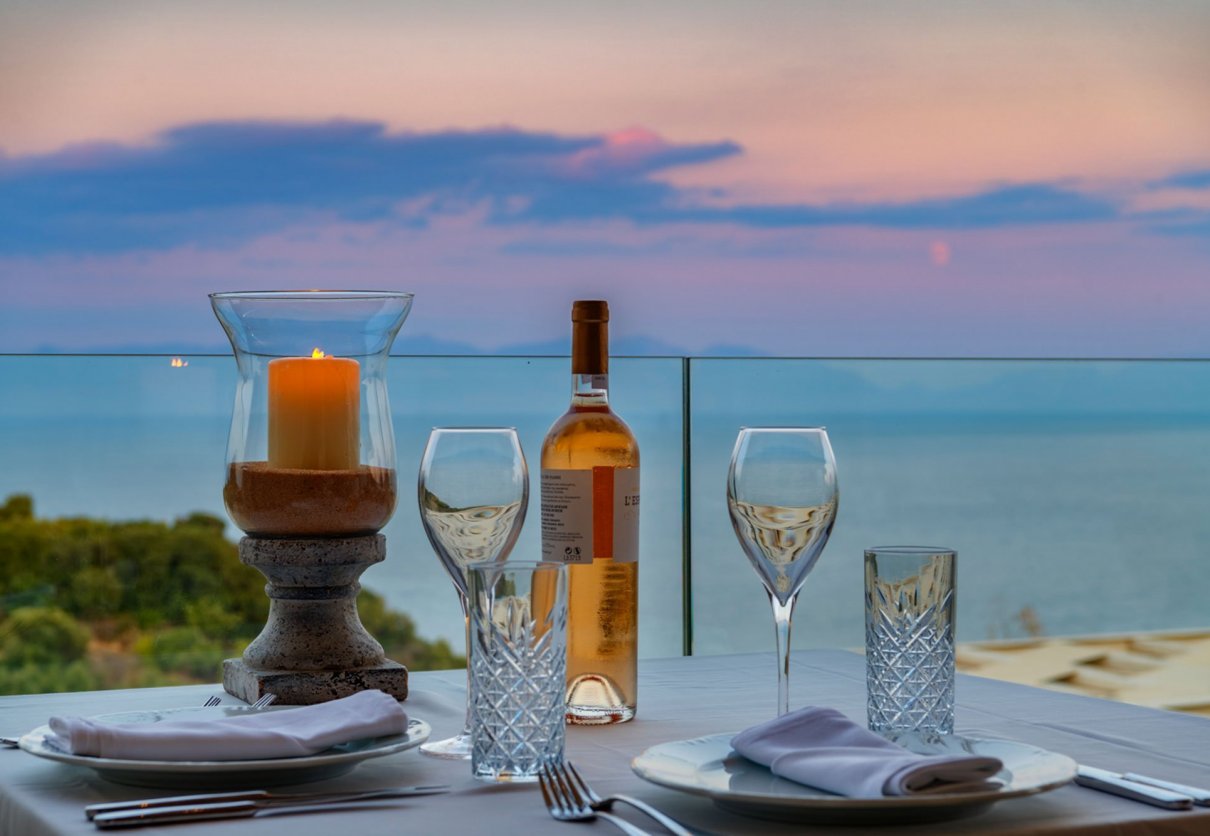 Mediterranean cuisine with local products
Special wines & authentic cocktails
Menus for specific diets available
Open daily from 7 p.m. to 11 p.m.
Dress code: casual, elegant clothing
Reservations are required
Aelia Restaurant
A beautiful meeting in the ultimate summer, of food, love and passion that seeks the locality of taste by choosing ingredients from everywhere and including them in the kitchen alphabet of Αelia. The abundance of Mediterranean ingredients guides our cuisine and the local gastronomic scene is upgraded to a mixture of Mediterranean gastronomy with modern influences.
In this uniquely charming atmosphere of historical contexts from antiquity, Venetian time to the Greek Revolution and discreet luxury, you will enjoy an authentic "Messinian" taste experience, addressed to all the senses. The refined cuisine and the unique wine cellar the of excellent vineyards of the Greek land, promise to offer a special taste experience of modern European cuisine with a dominant Greek way. The sommelier is always ready to guide the dinner with the most suitable options of a special wine, an authentic cocktail.
The Executive Chefs and the whole team create for us simple but complex flavors, familiar and uniquely new.